Joshua Brown: Occasional Sketches
---

Joshua Brown is executive director of the American Social History Project/Center for Media and Learning and professor of history at the City University of New York Graduate Center. He is currently writing a study of the visual culture of the Civil War. He is also a graphic artist, his most recent projects being Ithaca, a serialized graphic novel about the Reconstruction South, and Life During Wartime, a cartoon blog about politics and society.
---
Saturday, August 25, 2012 - 17:25
Ryan's Doctrine . . .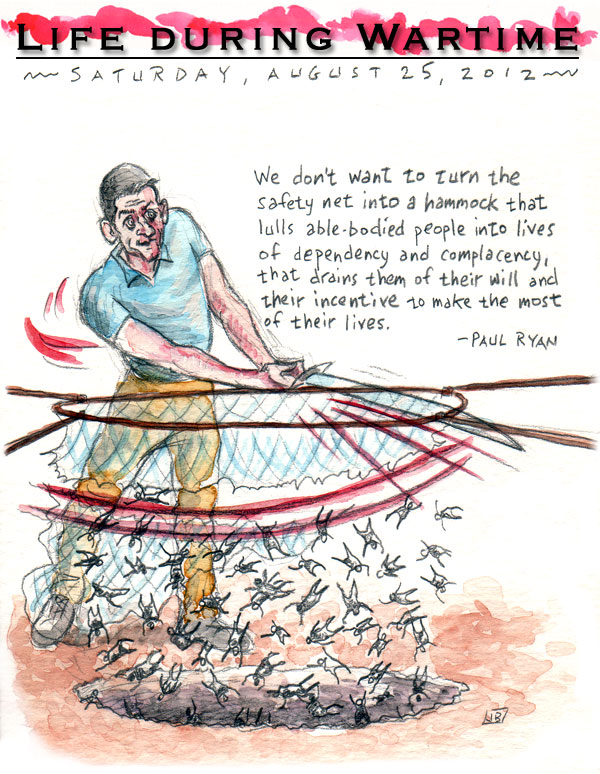 Related Links
---
---