Blogs > Intentional Insights > How to Defeat the Empathy Gap
Sep 9, 2022
How to Defeat the Empathy Gap
tags:
leadership
,
decision making
,
wise decision making
,
leadership development
,
decision-making process
,
leaders
,
empathy gap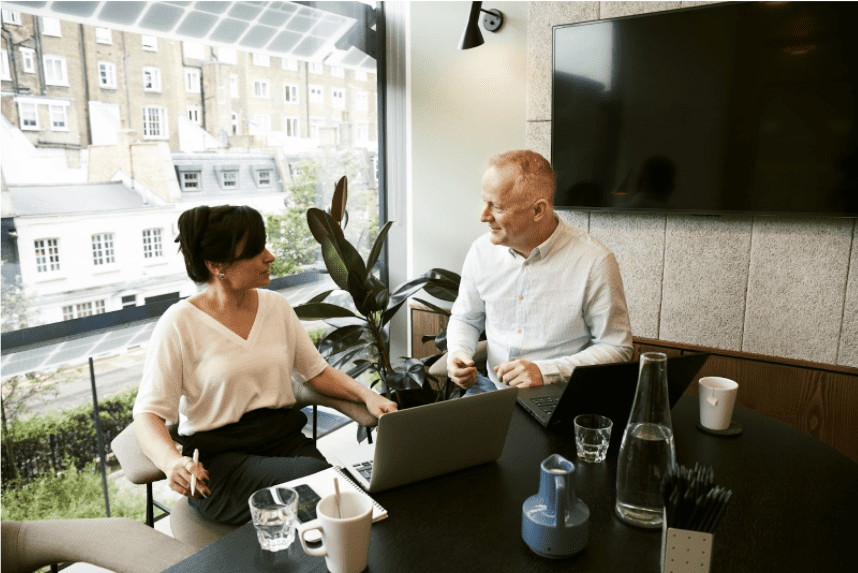 We tend to greatly underestimate the importance and impact of emotions in business and personal settings, a dangerous judgment error called the empathy gap. To address this problem, we need to deploy emotional intelligence, which refers to the skill of understanding and managing your own emotions, and social intelligence, meaning the ability to understand and influence other people's emotions and relationships.
If you enjoy video, here's a videocast based on this blog:
And if you like audio, here's a podcast based on the blog:
Or simply read onward!
To understand why this happens, we first need to understand the concept of cognitive biases. Cognitive biases refer to a variety of unconscious mental errors in thinking that result from problems in memory, perception, attention, and other mistakes. They come about when our brain tries to simplify the complex world around us and can cause us to make bad decisions.
The cognitive bias in a situation where we disregard the emotions behind the actions of other people is called the empathy gap. It seriously harms our business relationships and our efforts to motivate and engage employees.
The Connection of Empathy Gap With Performance
As an example of an empathy gap in an everyday business situation, just consider the fact that too many leaders still assume that financial incentives are the only truly important motivator for employees. In reality, extensive research shows that's not the case.
Once an employee has a good enough salary to support a middle-class lifestyle, other motivators become equally or even more important. These range from personal recognition to tribal belonging to a sense of meaning and purpose in the workplace. Different employees are motivated more or less by different motivators.
Case in point: a company providing a range of B2B software solutions saw its sales numbers and customer satisfaction scores gradually decreasing. It wanted its software engineers to do more to market the services of the company through creating thought leadership. That included writing blogs, doing conference presentations, and similar content creation and dissemination activities.
The company tried offering its software engineers more money to do so. However, these financial incentives did not move the needle.
At that point, the company's leadership sought outside help. They brought me in to assess the situation.
After interviewing and observing the software engineers, it became clear to me that they didn't care much for marketing. They were primarily emotionally engaged with writing code and solving technical problems.
They had salaries that were already satisfactory. That satisfaction meant that additional financial compensation did not make much of a difference to their emotional motivation.
When I presented this information to the C-suite, the Vice President of Sales said, with some surprise: "Engineers have emotions?"
When he said that, everyone in the room laughed. It was not the type of laughter where they were mocking him for saying something obviously wrong. Instead, it was the laugh you make when someone voices something with which you secretly agreed. An absence of social intelligence towards software engineers was clearly evident in the interaction between engineers and the C-suite.
I faced a number of similar situations when non-technical leaders are trying to motivate and engage technical staff. It's a surprisingly common response.
Understanding How Employees Feel is Vital to Defeat the Empathy Gap
It's important to understand that the C-suite in this case did not include people who had a background as software engineers. The CEO served as a Chief Sales Officer at another firm and was hired just over six months beforehand to turn around the company after declining sales performance.
He replaced most senior executives with his own top team. His team did not have much experience in the software consulting business. They had a strong sales and marketing background.
Salespeople tend to be quite extroverted and display emotions easily. By contrast, software engineers generally are introverted and avoid public emotional expression.
The tendency to overlook the influence of emotions on people's behavior is known as the empathy gap. The empathy gap represents one of over 100 fallacious thinking patterns called cognitive biases. These mental blindspots impact all areas of our life, ranging from relationships to health, from politics to shopping. Fortunately, recent research has shown effective and pragmatic strategies to defeat these dangerous judgment errors.
I clarified to the C-suite that just because engineers generally do not display strong emotions in the workplace, it seems natural to ignore their emotions. It's easy to assume that they only follow logical and rational incentives, such as money. In reality, research shows that for more complex problem-solving tasks, money is not a very effective motivator.
Forgetting that software engineers are driven primarily by emotional incentives made it difficult to motivate them effectively. Examining what actually motivated engineers, I found two promising emotional drivers:
The desire for a positive personal reputation outside the company
Social status due to peer recognition from fellow software engineers within the company
Effective Ways of Addressing the Empathy Gap
To address the motive of personal reputation in the industry, the company changed its messaging to software engineers about the goal of selling their services. It stopped focusing on the company getting additional revenue and thereby exhibiting social intelligence on behalf of the management.
Instead, the company's communication emphasized how individual software engineers could get a higher reputation by gaining the status of thought leaders. It positioned writing expert blogs and presenting at industry conferences as reputation building for the individual engineer, and less so as content marketing for the company.
To address the desire for social status from peers within the company, we took several steps.
The weekly company newsletter began to highlight programmers who excelled in getting hits on their blogs and presentations at industry conferences. The company changed the "Employees of the Month" awards to highlight these accomplishments. The promotion process put more weight on thought leadership content creation. It was a very successful case of encouraging emotional intelligence among the technical staff, empowering them through recognition of their abilities through positive reinforcement.
Over the course of the next 12 months, engineers increased their presentations at conferences by 22%. They also had over 40% more hits on their blogs, through a combination of more frequent postings and more engineers writing blogs. These changes can be attributed to the effective integration of emotional and social intelligence into the company's messaging towards its employees in efforts to counter the empathy gap.
Are your company's motivations well-aligned with emotional drivers? What might be some misalignments? Your next steps are to evaluate these alignments and decide what might be done to create better alignment.
Conclusion
Leaders must recognize that financial incentives alone cannot provide sustained motivation for their employees. Instead, many employees, such as software engineers, are driven by emotional motivating factors. Leaders often disregard the influence of emotions, which is a cognitive bias called the empathy gap. Companies must adopt research-based best practices to align their internal culture with emotional drivers, by ensuring that their leadership exhibits emotional and social intelligence. Providing emotional incentives helps in improving employee motivation and productivity.
Key Takeaway
Financial incentives are not effective motivators after a salary sufficient for a middle-class lifestyle. Leaders need to address the emotions of employees first and foremost and thus overcome the empathy gap through emotional and social intelligence...> Click to tweet

Questions to Consider
How do you plan to overcome the empathy gap in your organization?
What steps will you take based on this article to encourage emotional and social intelligence in your organization?
How do you perceive emotions to affect employee performance in your organization?

Image credits: The Coach Space

Originally Published at Disaster Avoidance Experts on March 29, 2022.
---
Bio: Dr. Gleb Tsipursky is a world-renowned thought leader in future-proofing, decision making, and cognitive bias risk management in the future of work. He serves as the CEO of the boutique future-proofing consultancy Disaster Avoidance Experts, which specializes in helping forward-looking leaders avoid dangerous threats and missed opportunities. A best-selling author, he wrote Never Go With Your Gut: How Pioneering Leaders Make the Best Decisions and Avoid Business Disasters (Career Press, 2019), The Blindspots Between Us: How to Overcome Unconscious Cognitive Bias and Build Better Relationships (New Harbinger, 2020), and Returning to the Office and Leading Hybrid and Remote Teams: A Manual on Benchmarking to Best Practices for Competitive Advantage (Intentional Insights, 2021). His writing was translated into Chinese, Korean, German, Russian, Polish, French, and other languages. He was featured in over 550 articles and 450 interviews in prominent venues. These include Harvard Business Review, Fortune, USA Today, Inc. Magazine, CBS News, Business Insider, Government Executive, The Chronicle of Philanthropy, Time, Fast Company, and elsewhere. His expertise comes from over 20 years of consulting, coaching, and speaking and training for mid-size and large organizations ranging from Aflac to Xerox. It also comes from his research background as a behavioral scientist. After spending 8 years getting a PhD and lecturing at the University of North Carolina at Chapel Hill, he served for 7 years as a professor at the Ohio State University's Decision Sciences Collaborative and History Department. Contact him at Gleb[at]DisasterAvoidanceExperts[dot]com, LinkedIn, Twitter @gleb_tsipursky, Instagram @dr_gleb_tsipursky, Medium @dr_gleb_tsipursky, and gain free access to his "Assessment on Dangerous Judgment Errors in the Workplace'' and his "Wise Decision Maker Course" with 8 video-based modules at https://disasteravoidanceexperts.com/subscribe/.
---
comments powered by

Disqus